Have you had a goal to deliver a TED or TEDx talk, and it just hasn't happened yet? It's more work than I ever realized, but was also far more rewarding. 
My goal today is to get YOU in action to deliver yours. It's easy to get the journey started, and my hope is you also get prepped on how to handle the process when it gets tough.
Since delivering my first talk, "What if change was FUN?", my approach to coaching— and my business— is different. The whole process just took a massive amount of commitment, surrender, and receiving more support than I knew how to receive.
The organizers, the coaches, the TED organization, and the audience were all part of it. But the biggest miracle was how everyone who ever had a hand in mentoring, hiring, or working for me showed up like an army.
Nothing deserves more presence, and preparation than stepping into the fabled "Red Circle" and delivering a TED-quality presentation.
My personal experience was a pressure cooker. We had a tight production timeline, and I ended up in a battle between my brain (which wanted the perfect script) and my heart (which knew the truth of what I needed to say).
I even scrapped designing slides to back me up, and let the talk be the content— something I've coached countless executives on, but finally had to put my money where my mouth is.
This episode breaks down everything I've been asked about in designing and delivering a TED-level talk. 
You can view my final talk here on TED's website.
.
You will learn in this conversation:
.
Learn the essential steps of getting selected to speak at a TEDx event
Why the Theme of the event is so critical, and how to align your topic.
Why the Audience is EVERYTHING. How to get into the heads and hearts of your audience, so you can deliver something of enduring value (versus something you think is clever)
How to work with a content + performance coach, and mistakes to avoid
Learning how to best rehearse without getting too in your own head
Day of show routine, and what to avoid.
The surprising takeaways of the whole experience

.


About Our Host
Kristoffer Carter ("KC") is a coach for founders and executives, and meditation teacher for organizations. He is also the founder of This Epic Life, and creator of the Full-Life Integration™ Framework. 
As a meditation teacher, KC has over 33,000 active students on Insight Timer. As a workplace culture consultant, he has designed, or is delivering conscious leadership programs for AT&T, Avery-Dennison, Good Life Project™, Litera Microsystems, and more.
KC's Mission + Values-centric programs have been featured in Business Insider, onstage at TEDx ("What if change was FUN?") and Wisdom 2.0, and in countless conferences and podcast interviews.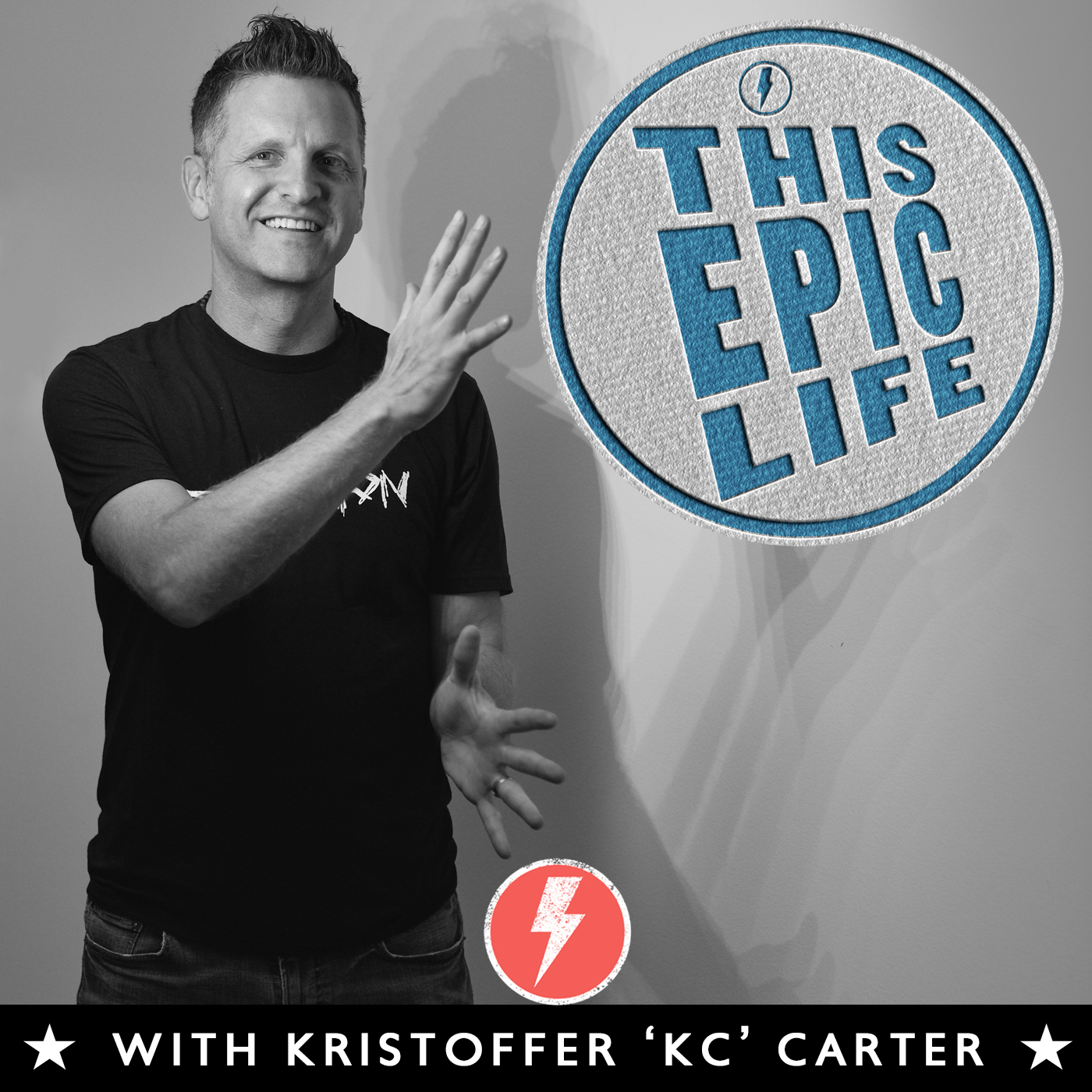 HEAR MORE, SUBSCRIBE!
Incredible leaders + creators, how they live, and how they contribute to the world we deserve. Our show explores 3 powerful permissions with guests and listeners: Permission to Chill, Permission to Feel All the Feels, and Permission to Glow in the Dark.
Emceed by yogi, Dad, and executive coach KC (Kristoffer Carter). Learn more: thisepiclife.com
Access all of our episodes:
Apple Podcasts | Spotify | Stitcher