As we prepare to enter a new decade, so many of us are grappling with how to create more fulfilling work.
That theme is the focus of our upcoming retreat in Costa Rica— where we'll design the 2020s on our terms.
Why Costa Rica?
I can't think of a better spokesman for this sanctuary of renewal and sustainability than Edward Zaydelman. Today Ed shares his transformative journey from a NYC club promoter, to launching a gorgeous retreat center called Vida in Costa Rica. Ed was recently hired by the resort hotel group Selina to create more properties like Vida across the globe. Forbes calls Selina the "digital nomad hotel of the future."
Could your career be evolving toward more meaning, less complexity, and more authentic connection?
Enjoy this funny, heartfelt conversation with someone who's navigated the career journey— the always entertaining Edward Zaydelman.
.
You will learn in this conversation:
.
How a family "health revolution" led Ed from his fast-moving NYC life into the wilds of Costa Rica.
How they found, and built their beautiful eco-resort "Vida" in Miramar, Costa Rica.
What makes Costa Rica so special from a cultural, agriculture, and adventure perspective.
What a howler monkey really sounds like! 😀
What's so incredibly special about Ed's retreat sanctuary below:
epicleadership.org/retreat

.


About our Host
Kristoffer Carter ("KC") is a coach for founders and executives, and meditation teacher for organizations. He is also the founder of This Epic Life, and creator of the Full-Life Integration™ Framework.
​As a meditation teacher, KC has over 33,000 active students on Insight Timer. As a workplace culture consultant, he has designed, or is delivering conscious leadership programs for AT&T, Avery-Dennison, Good Life Project™, Litera Microsystems, and more.
KC's Mission + Values-centric programs have been featured in Business Insider, onstage at TEDx ("What if change was FUN?") and Wisdom 2.0, and in countless conferences and podcast interviews.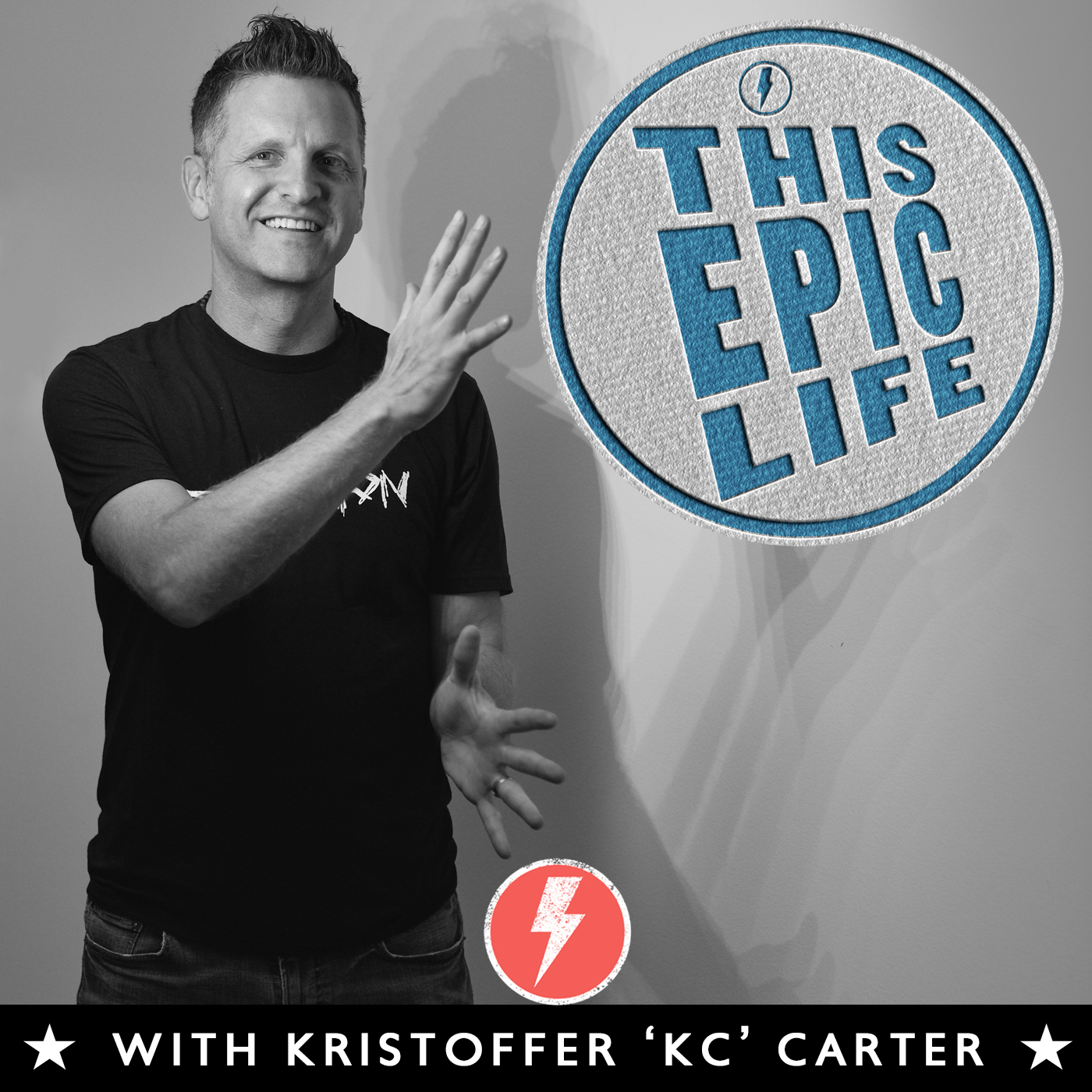 HEAR MORE, SUBSCRIBE!
Incredible leaders + creators, how they live, and how they contribute to the world we deserve. Our show explores 3 powerful permissions with guests and listeners: Permission to Chill, Permission to Feel All the Feels, and Permission to Glow in the Dark.
Emceed by yogi, Dad, and executive coach KC (Kristoffer Carter). Learn more: thisepiclife.com
Access all of our episodes:
Apple Podcasts | Spotify | Stitcher