First and foremost, Ani DiFranco is the kindest, funniest, and loving person you could ever meet. She brings that love into every song, or out on to any stage. She's also the same person onstage, or off— whether playing with her kids, or eating breakfast with yours.
Professionally, Ani has released 20 albums, played countless sold-tours, and sold a staggering 5.5 million albums on her own Righteous Babe Records— creating full independence on her terms through her 30+ year career. But contrary to the legends and myths that surround her, she hasn't done it entirely on her own. 

Her brand new, New York Times Best-selling memoir "No Walls and the Recurring Dream" documents her life up until the age of 30. It's an epic collection of vignettes from the folksinger's life from leaving home, to sleeping in bus stations as an emancipated minor, to building her empire brick by brick— and all the allies, fans, and musicians who helped along the way. 

There aren't any long-form interviews Ani sat down for around the book, or the accompanying "No Walls Mixtape" she recorded this year. This podcast interview is our chance!  Beyond fans of our Ani's music though, there is so much in this conversation that will be inspiring and helpful for parents juggling careers, artists making a living out of art, anyone obsessed with the creative process, and aspiring entrepreneurs.

We laugh, we cry a bit, and we poke around This Epic Life of Ani DiFranco.


In this conversation we cover:
How Ani wrote her best-selling book for nearly 2 years straight— at her kitchen table every morning with her family in full swing.
A crazy adventure at Paisley Park Studios, recording and jamming with Prince.
A lesson learned from folk legend Pete Seeger, that brought us both to tears.
The sense of purpose that comes from heading back out on the road to share her truth and connect with fans.
The elements of her signature guitar playing, and the deep connection to "the circular groove."
The reinvention and constant evolution of a song like "Joyful Girl", and how her incredible band (Todd Sickafoose and Terence Higgins) support that evolution.
How to find HOPE in the back of an Uber— even when you end up at the wrong airport!
The writing of No Walls and the Recurring Dream, and the making of the No Walls mixtape. 
And so much more!

About Our Guest
Ani DiFranco is a Grammy-winning musical artist and feminist icon recognized for her poetry and songwriting which pierces social convention and challenges the status quo, as well as for her social activism and political engagement.
One of the first artists to create her own label in 1990, she is the mother of the DIY movement and has sold over 5.5 million albums on her own Righteous Babe Records, and recently released her twentieth studio album. While she has been known as the "Little Folksinger," her music has embraced many genres and collaborators ranging from Pete Seeger to Chuck D to Prince.

Her NY Times Best-Selling memoir, No Walls and the Recurring Dream, is available everywhere on Penguin Books.
She lives in New Orleans.
Praise for 'No Walls'
"Ani DiFranco has written a memoir as fierce, freewheeling, and passionate as her music. Like Patti Smith's Just Kids and Bruce Springsteen's Born To Run, No Walls and the Recurring Dream charts the evolution of an artist whose voice couldn't be suppressed by poverty, by misogyny, by record executives—and we hear it, loud and true."
—O, the Oprah Magazine

"[DiFranco] manages to shed new light on how a young, talented woman created enough momentum to slingshot herself beyond her town's suffocating gravitational pull and create an entirely new solar system, populated with an orbit of planets and moons of her own devising." 
—Rolling Stone

"DiFranco's memoir undoubtedly bubbles up from the same creative well as her music. . . . Pages that read like a diary's confessional. . . . This is a story with a soul." —Sarah Hass, Los Angeles Review of Books


Follow Ani Here
Facebook

SHOW NOTES + RESOURCES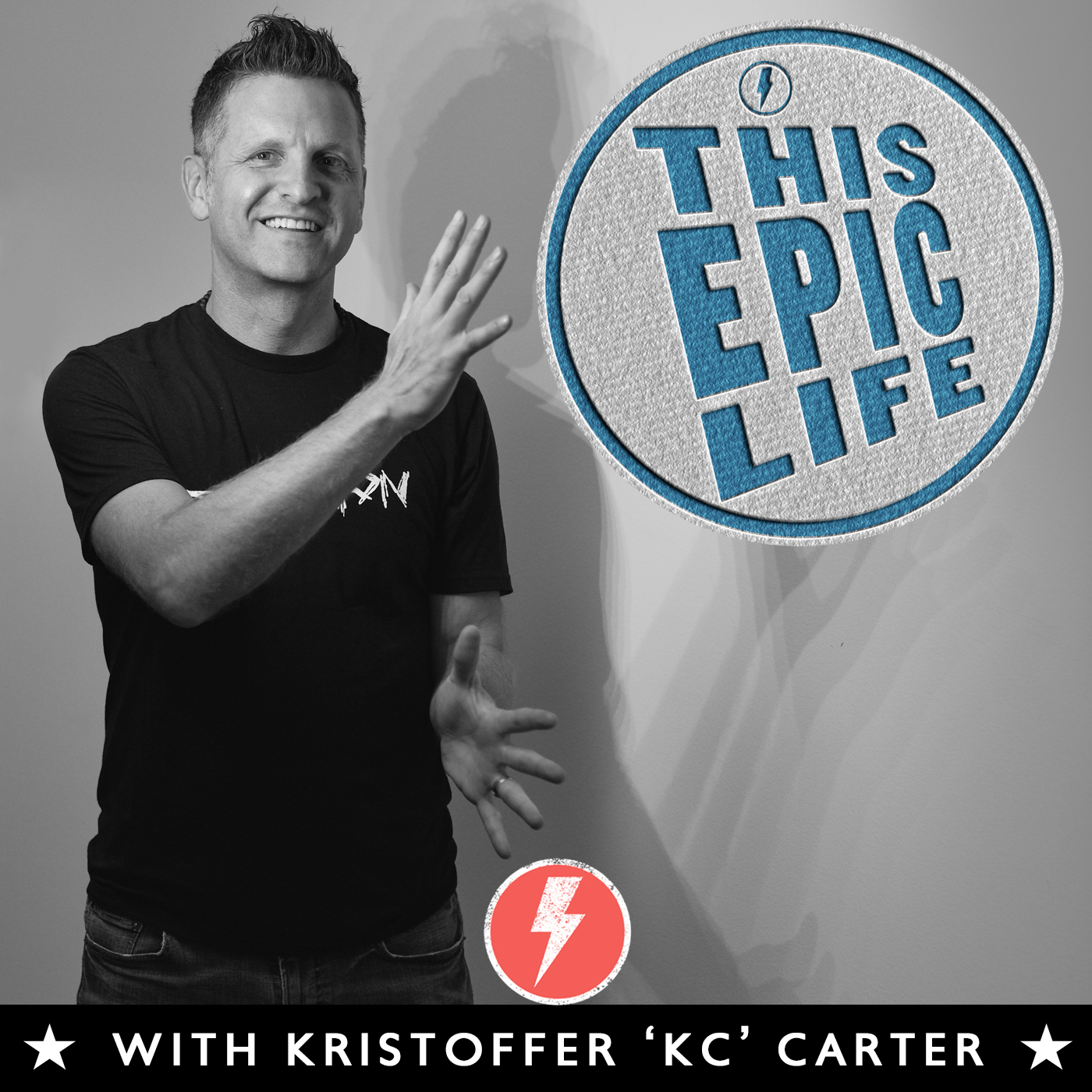 HEAR MORE, SUBSCRIBE!
Incredible leaders + creators, how they live, and how they contribute to the world we deserve. Our show explores 3 powerful permissions with guests and listeners: Permission to Chill, Permission to Feel All the Feels, and Permission to Glow in the Dark.
Emceed by yogi, Dad, and executive coach KC (Kristoffer Carter). Learn more: thisepiclife.com
Access all of our episodes:
Apple Podcasts | Spotify | Stitcher